15 07 2023
What to take into account when buying a second home
When the opportunity to buy a second home comes knocking at our door, we may consider a change of location and look for a new dynamic away from our most frenetic daily activity.
But... Where to? Buying a second home is, without a doubt, one of the most premeditated decisions. There are those who find peace in a destination near the sea, those who prefer a place with great leisure options, or those who prefer to take refuge in a more relaxed environment, away from the hustle and bustle of people and in the middle of nature. Whatever your preference, what is clear is that location is just one of the many factors to consider when buying a second home. Prime Invest has compiled the most important points - read on to find out more!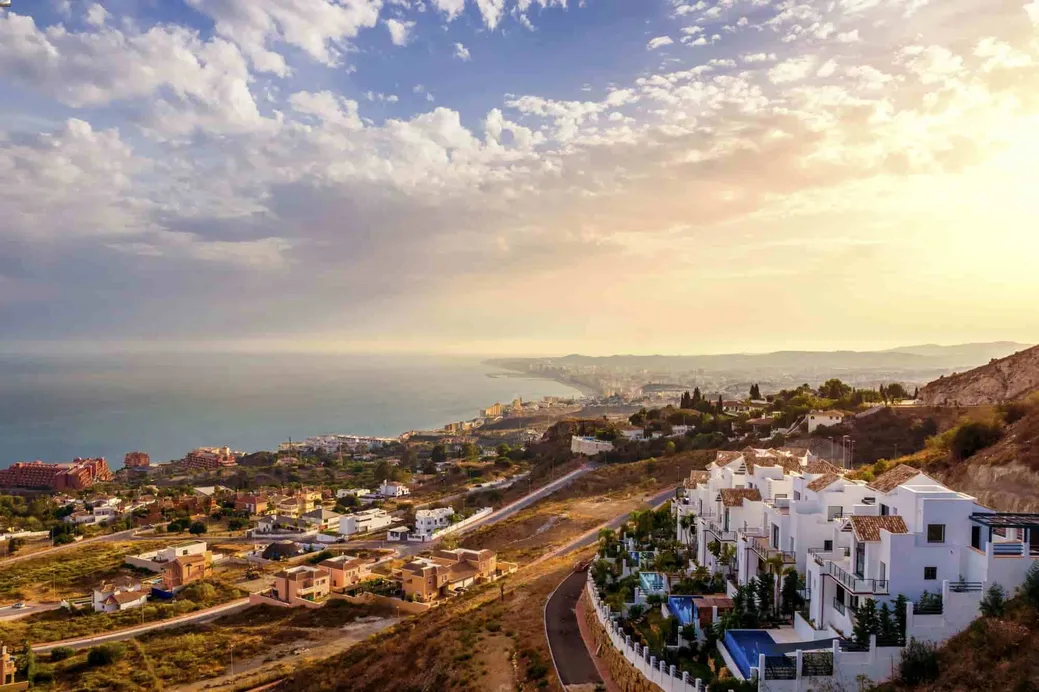 When to buy a second home? Factors to consider
We have already told you in previous articles why it is worth buying a second home. Today we go one step further and tell you what you need to consider when buying a second home. Before deciding, it is advisable to study whether to buy a new construction or second-hand home. In addition to personal reasons, it will be necessary to evaluate the different external factors related to our economic situation and that of the real estate market.
Another of the aspects to evaluate when it comes to being able to enjoy a second home is the price of the property we want and the prices that are set in the property market in general. Of course, it is important to bear in mind that prices can vary between autonomous communities or between cities in the same province. It will not be the same to buy a second home in Marbella, on the front line of the tireless Mediterranean Sea, as it will be in the center of Malaga. Below, we review in more detail the factors that must be taken into account when buying a second home.
Our overall budget
Of course, the budget when buying a second home is crucial. Establishing a clear and realistic price is necessary when purchasing a second home. It is worth considering the purchase costs, taxes, maintenance, insurance and any other associated expenses. Before embarking on this new journey, be sure to assess whether you can maintain this property in the long term without compromising your financial situation. Asking about the costs of maintaining the property is the best way to avoid surprises and make sure your budget can handle it. Take note of the most important ones:
Mortgage, if any. Usually, the main fixed expense of a homeowner is the monthly payments corresponding to the mortgage.
Real Estate Tax (Impuesto sobre Bienes Inmuebles). The IBI is regulated by the Town Hall of each region and is paid annually.
Community expenses. The use and maintenance of the common areas are not included in the payment of a property. These expenses are paid on a monthly basis and include the electricity in the common areas, the community water, the porter service, parking spaces, possible maintenance repairs, and common areas such as the gymnasium, garden, swimming pool, etc.
Rubbish tax. Another tax that also depends on each Town Hall and is paid annually.
Services and other extras: How much will we consume in electricity, water or gas? Here we can find the costs of supplies and the bills for all these services. In addition, we can also include gardening, security alarms or home cleaning, among others, as household expenses.
Home insurance. Feeling safe and protected in your home is fundamental. Therefore, having home insurance is another factor to take into account when buying a second home. The price will depend on the coverage and the insurer.
Choose the type of property you are looking for
Earlier we mentioned everything related to the economic aspect, a very important factor when deciding to buy a second home. But have you ever stopped to think about how the type of property can affect the price of the property? The prices of a flat, a townhouse, a villa or even a villa in urbanization are different from each other. Evaluate your preferences in terms of size, distribution, features, and amenities, and choose the one that best suits your needs.
At Prime Invest we offer you all these types of properties with incredible views of the Mediterranean Sea, your new second home is waiting for you on the Costa del Sol!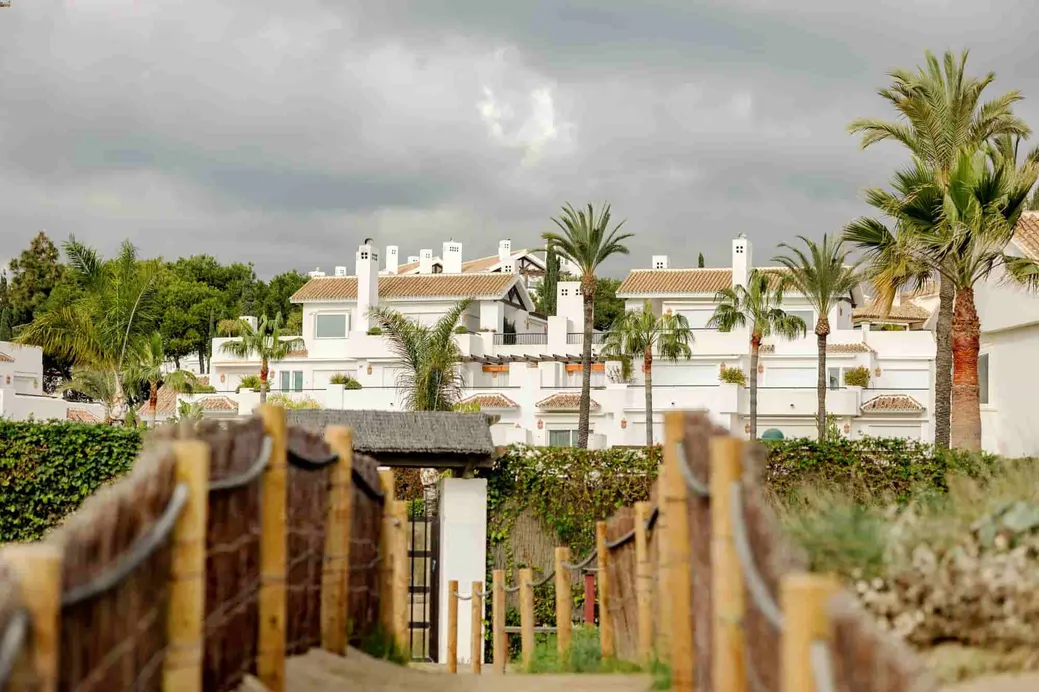 Use and availability of the house
The use you plan to make of your second home is also fundamental when choosing a house to spend your holidays or to escape to at weekends. Will it be for personal use or, on the contrary, do you want to rent it out and use it as an investment method? Whatever your decision, it will greatly influence the choice of location and the characteristics of the property.
Infrastructures and services
Depending on how you intend to use your second home, the infrastructure and services available to you will also be another key point when choosing a property. Be sure to research the nearby infrastructure, such as public transport, supermarkets, pharmacies, shops, restaurants, hospitals and other services necessary for a comfortable and peaceful life. If your property is intended for investment, seriously consider its favorable location for quick and easy access by train, plane or car.
Orientation, another key factor
Is it the climate I am looking for to disconnect, do I have the sea or the mountains nearby, how far is it from my usual residence? These are some of the questions to consider before buying a second home. They are closely related to the location, although we want to go a step further and talk about the orientation of the house.
It has been proven that the location of a home with respect to the sun has a significant impact on the quality of life it offers. Not only does it influence the amount of natural light and energy efficiency, but it also significantly enhances the living experience.
On the Costa del Sol, the most desirable orientation in a home is towards the south and west, as it allows you to make the most of sunlight and natural light throughout the day.
Get your second home on the Costa del Sol
We recently told you five reasons why you should live in Malaga, specifically on the Costa del Sol. An idyllic enclave where the climate, gastronomy and exclusivity are the precursors of it being the area par excellence to acquire your second home. An ideal place to rest, or to invest and get great profitability.
If you were considering this area of southern Spain to buy your second home, from Prime Invest we offer you a brief selection of our projects that you will fall in love with. All of them are chosen according to their south or west orientation, a very important factor when buying a second home.
Evergreen Homes: this residential complex is set in natural surroundings in El Chaparral, an area highly sought after by golf enthusiasts. Evergreen Homes offers lush gardens, refreshing swimming pools and sports facilities such as a gymnasium and paddle tennis courts. Immerse yourself in its contemporary architecture and light-filled interior spaces to make the most of the radiant Mediterranean sunshine.
Mesas Homes II: this is a residential complex located in the new expansion area of Estepona with a south-southeast orientation enjoying the beautiful views of the Mediterranean coast and sunlight during most of the day. Mesas Homes II offers an indoor swimming pool, full gymnasium and outdoor gardens. Enjoy designer homes with spacious terraces and open-plan kitchens where appliances and installation follow all the necessary sustainability criteria.
Bayside Homes: this high-quality living residential complex with spectacular views, nearby beaches and a wide range of services is located in West Estepona. Its privileged location in Arroyo Enmedio offers tranquility and easy access to schools, shopping centers and golf courses. The homes feature spacious interiors, orientation to take advantage of natural light and terraces to enjoy the sun. High-quality finishes include porcelain floors, quartz worktops and elegant large-format bathrooms. Bayside Homes offers a functional and sustainable lifestyle.
Now that you know what to consider when buying a second home and all the advantages of choosing the Costa del Sol, have you decided on the perfect location? If so, or if you have any doubts, you can contact the Prime Invest team. We will offer you a fully personalized service tailored to your needs.
---