27 09 2021
Beginning of the construction of the Show Villa in "Corallisa Signature Homes Ibiza"
Prime Invest is pleased to announce the beginning of the construction of the "Show Villa" in this superb residential project located in the privileged Ibizan complex of Roca Llisa.
After the mandatory summer break, works resumed on the 15th September at "Corallisa Signature Homes Ibiza", the exclusive real estate project of 20 luxurious villas in the outstanding natural environment of the Roca Llisa, in the heart of the island.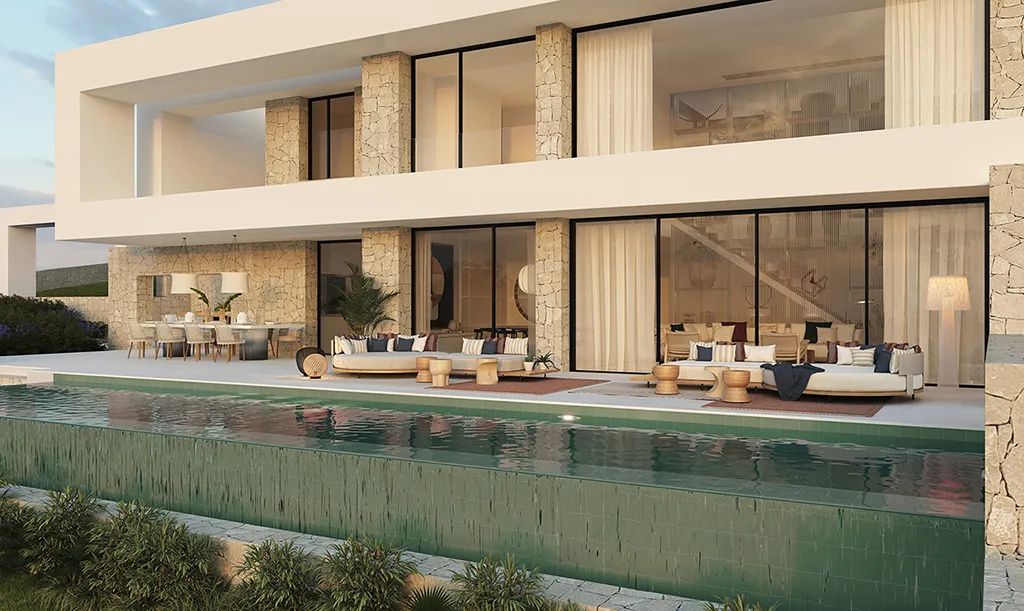 With the works on the urbanization project already at an advanced stage, one of the most exciting moments of any project of this nature begins with the construction of the "show villa" which once completed, will enable the experience of touching and enjoying everything that until this moment as been only possible to admire through computer graphics models and simulated recreations.
This will be the first of the villas of this exclusive residential project that presents a proposal of modern, sustainable, and respectful construction with the environment.
This villa, set on a 1,522.19 sqm plot, will feature a built area of 696.43m2, distributed in basement, first floor, and second floor, which will accommodate spacious and bright rooms including bedrooms, kitchen, laundry, living room, dressing rooms, multipurpose spaces, outdoor pool, jacuzzi, facilities room, water reservoir, and storage rooms.
The main access to the villa will be through the second floor where an elevator and a large interior staircase connect both levels.
The outside design of the villa offers a wide range of design possibilities: infinity pool of 48 sqm on two levels, infinity jacuzzi of 13 sqm, an outdoor kitchen of 62 sqm with barbecue, and outdoor garage with capacity for 2 cars.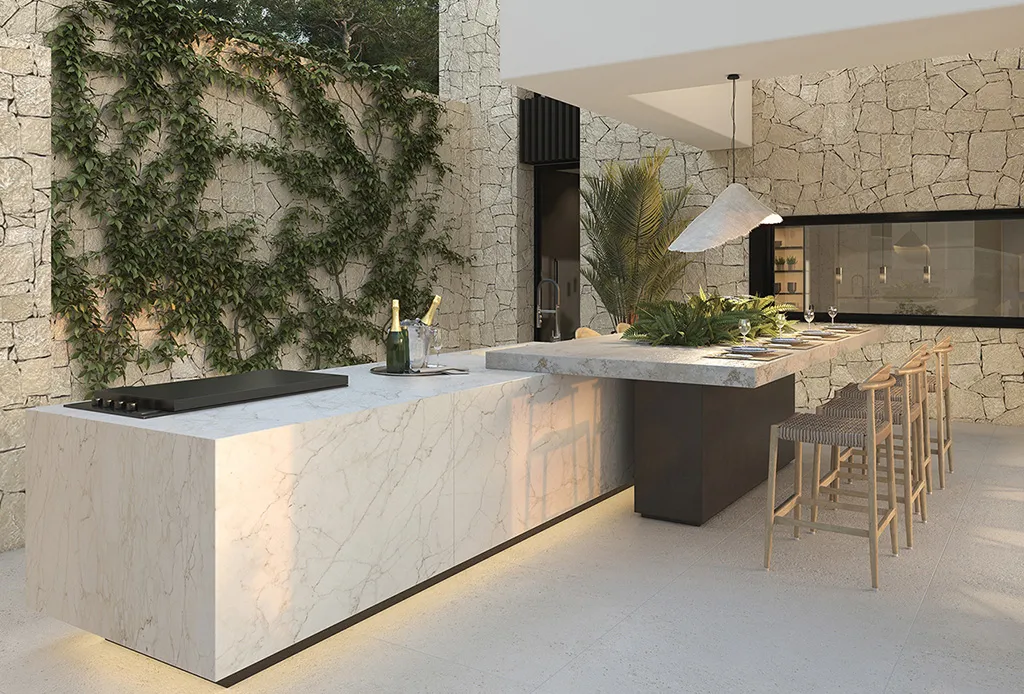 The materials chosen include traditional Ibizan stone, large format porcelain tiles, aluminium, and natural oak, always seeking the perfect integration of the house with the surrounding nature.
The facade will combine Ibiza stone and wood paneling, while the flooring and tiling will be made with large format porcelain. Wood can be seen in both the interior and exterior finishes of the house.
The construction of the villa will extend over the next 18 months. In the meantime, you can receive more information about the project at the meeting point located on the plot itself or request more information at:
[email protected] | +34 951 100 077 | www.corallisa.com | www.primeinvest.es
---